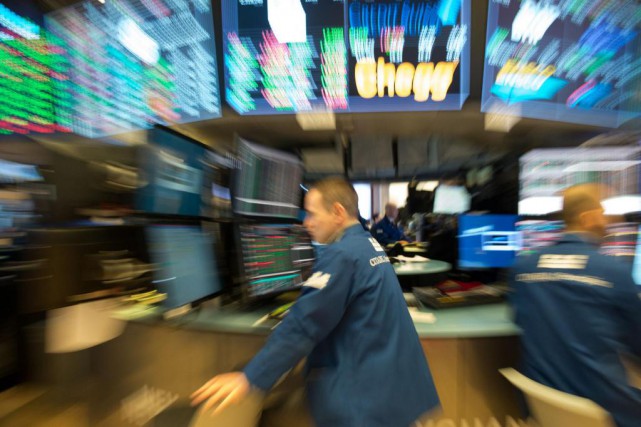 The stock market rally has been dazzling in 2017. More than 20% in the United States and 6% in Toronto. In fact, the period of increase lasts since 2009, a certainly unusual longevity. After eight years of bull market, it is certainly justified to fear a break. Should we now hold fewer shares in his RRSP?
A little history
A bull market, or bull market, is defined as a rising period of a stock market index during which there is no decline of at least 20% that comes to interrupt it. Since 1926, there are 11 for the US S & P 500 index. The current bull market has lasted 105 months, and is the second longest. The longest – 113 months – is the one that began in October 1990 and ended with the bursting of the techno bubble in March 2000. So that the current bull market is only nine months to become the longest in history. Should we conclude that the end is near?
Still a lot of fuel …
"We have just experienced 14 consecutive months of positive return on the stock market, and this is certainly not for nothing," summarizes Clément Gignac, chief economist and strategist at Industrial Alliance. "We have long been waiting for a synchronization of the growth of economies around the world, and we had it in 2017. As monetary policies remain relatively expansionary, it still provides a lot of fuel to the stock markets," says Gignac. "We are enjoying a long economic cycle, and it will take something important to stop it," he adds. As in recent years, stocks should still offer this year a better return than bonds, according to him.
… but beware of interest rates
What could derail the stock markets is interest rates, mainly bond rates. "They say that stocks are expensive, but the financial assets that are the most expensive are bonds," says Clément Gignac. After seven years of economic expansion, the rate of 10-year bonds in the United States is only 2.5%, which does not make sense, according to him. This is attributable to the expansionary policies of the US Federal Reserve. But this, like the Bank of Canada, has begun to raise its key rate. If this would cause a significant rise in bond rates, the stock market could be abused, fears the economist.
First, rebalancing
The first step to protect against a sudden reversal of the stock market is to rebalance its portfolio, says Daniel Chartier, vice president and financial advisor at Desjardins Securities. Stock market increases in recent years mean you now have a higher equity percentage than the asset allocation you set yourself. As a first step, you need to go back to your original game plan by reducing the stocks to short-term bonds or other risk-free fixed income securities. This will also allow you to crystallize some of the gains made in recent years.
Then, introspection
It is through personal introspection that you can best determine the amount of stocks that must be held in the current environment where the risk of a sharp fall in stock markets becomes greater as time passes. "Ask yourself how you are going to feel if a major shock should occur," says Daniel Chartier. First, financially, can you afford a substantial decline in the value of your shares, even if it should only be temporary? But also, can you support it psychologically, without losing sleep? If the answer to any of these questions is no, you must reduce the amount of shares you hold.
The risks of selling
"Speculating in the short term is rarely a winning strategy," says Philippe Hynes, president of Tonus Capital, a Montreal-based portfolio management firm. And this applies as much when the market goes up as when it goes down. The fund of funds remains good for the economy, which favors the stock markets. A correction can of course occur at any time, but it is fine to say exactly when. For people who invest in their RRSP year after year, you have to continue buying shares, believes the manager. But given the high level of markets, you have to do it more slowly and keep a little more liquidity to take advantage of the correction when it occurs.